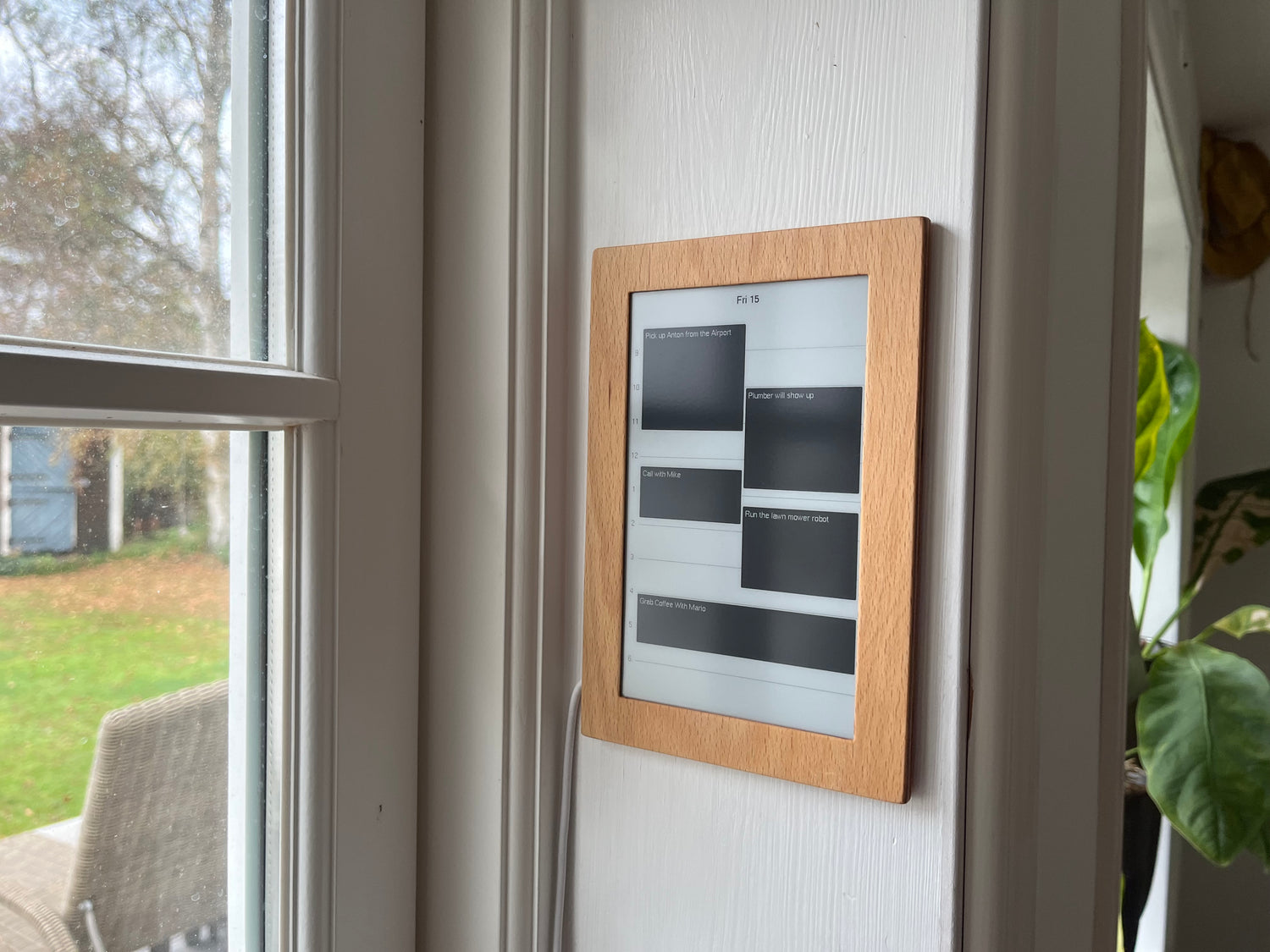 An e-paper calendar and smart screen
The subtle e-paper display doesn't clamour for attention, but it's there at a glance. 
It can display calendars from Google Calendar and  any iCalendar link* (ical, ics, ...).
You can also develop your own content.
You need your phone (iOS or Android) only for the initial configuration. After that, your display will keep refreshing whenever your calendar changes.
* iCalendar setup is only possibly through the iPhone app at the moment.
Some real feedback from real customers...
"We really love the device and use it everyday. It sits in our kitchen and is a great addition to help everyone in the house know what's coming up."

- Thomas

"That's something I have wanted to get for a long time. Thank you for making it."

- Marc

"Very, very happy now! Physical calendars are particularly useful to people with ADHD."

- Lea

"I've wanted a calendar in the kitchen for a long time, and it's as great as I thought it would be." 

- Karen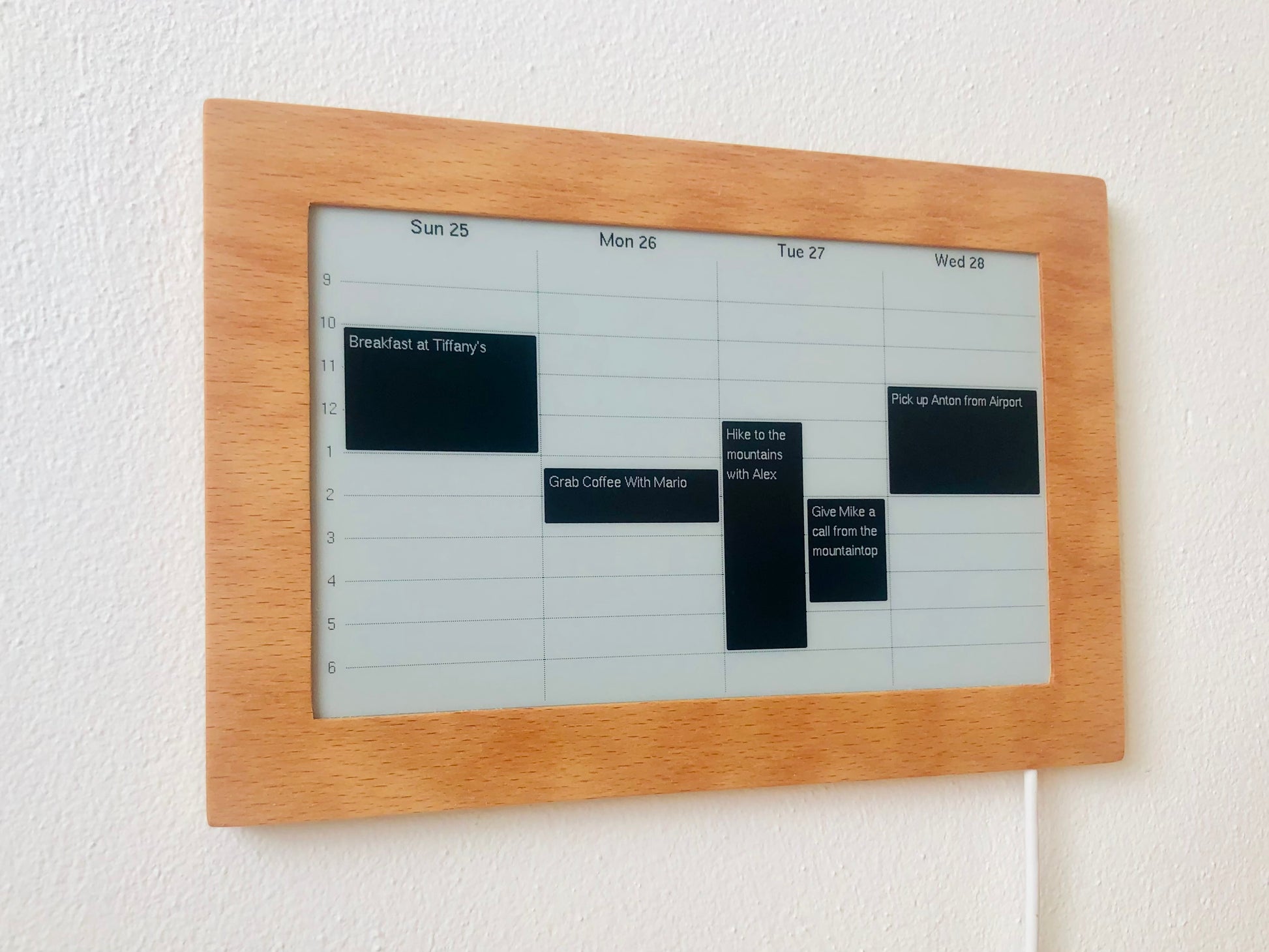 The Invisible Smart Screen
Regular price
$149.00 USD
Regular price
Sale price
$149.00 USD
Unit price
per
Sale
Sold out
View full details